Moving In or Moving Out, Oregon Trail's Got Your Back
Your moving day requires lots of planning to go smoothly and stay on track. You've scheduled your PODS storage container delivery and now you need to think about who is going to pack those boxes and load the PODS. When you choose a company with a demonstrated history of quality like Oregon Trail Moving, you'll save time, effort, and reduce the risk inherent to tasks like moving, no matter the size or how long your move is.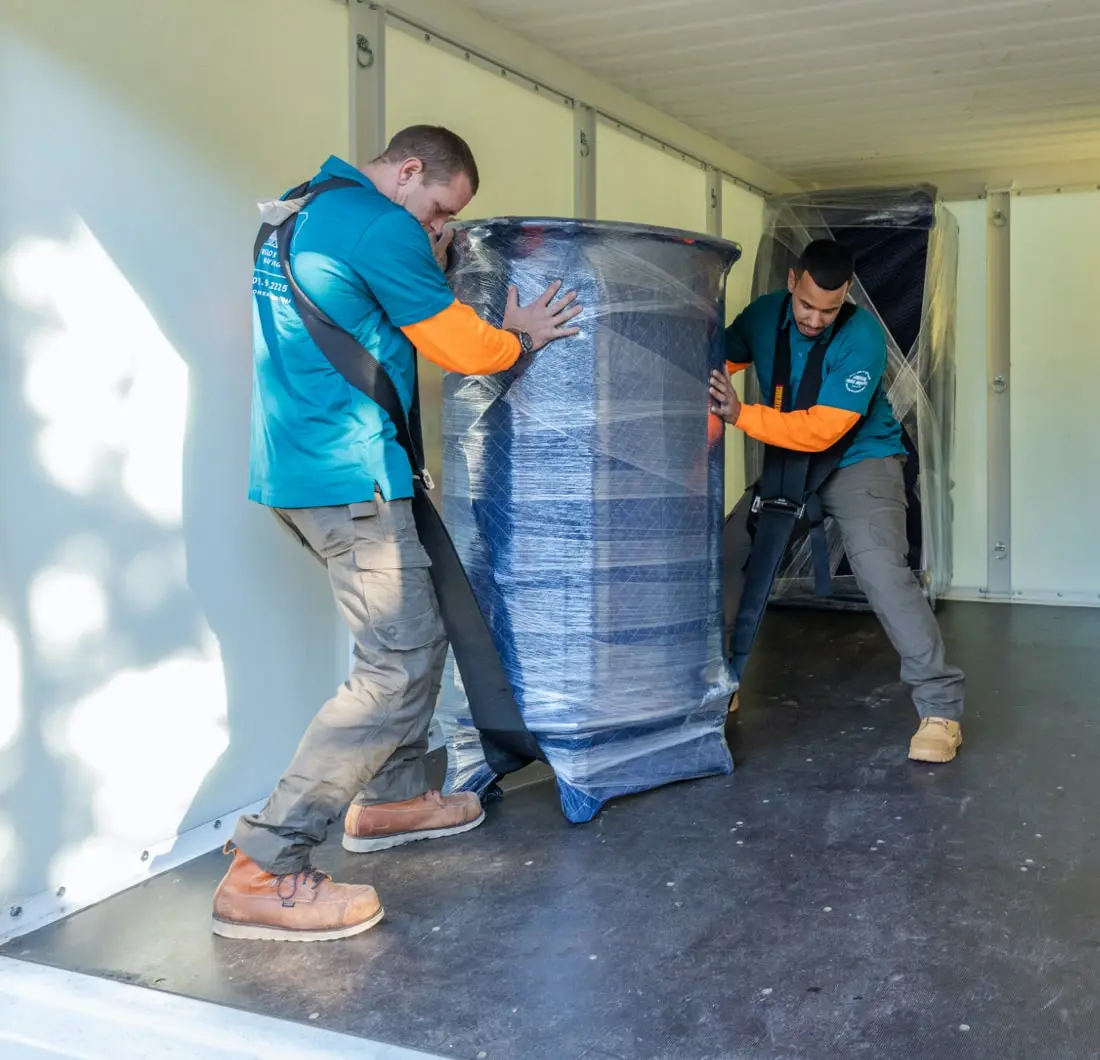 You're Always in Charge of Your Move
No one wants to feel out of control, especially when it comes to moving your valuable belongings. But moving is a job that is impossible to do all alone, and the cost of full-service moving companies is often quite high. That's why hybrid moving is the best choice for most people. While you direct traffic and manage the details, Oregon Trail Moving crews will handle the toughest physical parts of your move. From packing boxes and loading your PODS storage containers to moving your large size, sensitive, and heavy loads, we can make your moving day more manageable while still leaving you in charge. If you're looking for the best PODS moving help you can get in the Pacific Northwest, you've found us.
A History of Excellent Customer Reviews
When you're researching moving companies to help pack or load your PODS container, it's essential to not just compare cost but also investigate the companies' reputations to make sure you're going to get the very best. Oregon Trail Moving doesn't just talk about 5-star service, we earn 5-star reviews. See what your neighbors in the Portland, Oregon City, Hillsboro, and Vancouver areas have to say about our moving services in our online customer reviews. It won't take long to see why we are consistently a top choice among moving companies in our area.
Great experience — fast, efficient, and careful. Caleb, Payton, and Scott were great. About to book with Oregon Trail again.
— brian - google - 01/22
Kaden and Alex were excellent. They both worked so hard, and kept a good attitude throughout the whole move. It was like having a team of 4 people for the price of 2. I recommend them wholeheartedly!
— alena - moving labor - 3/21
Hybrid Moving: The Best of Both Worlds
Hybrid moving – where you stay in charge and in control of your move but hire labor for the heavy lifting – is popular for good reason. Here's why the vast majority of individuals and small businesses that are changing location find hybrid moving utilizing PODS storage containers and outsourced labor to be the most efficient and cost effective way to move.
Taking care of most of the move yourself while hiring out the most difficult tasks means you reap the cost savings. Hybrid moving utilizing containers is significantly less expensive than full-service movers.
Moving is hard work. With a professional crew packing, loading, or unloading PODS and trucks, you'll save your back and your energy for planning and organizing the rest of your move's logistics.
Even if you can pack and load your container yourself, you may not have the time. Professional movers from Oregon Trail Moving have the experience to do the same amount of work in a fraction of the time as most DIY-ers.
Our team knows how to move even the largest and most difficult items. We wrap your valuable cargo with precision and navigate stairs, awkward structures, and tight corners to get them into your container with care and respect.
You're responsible for what happens to people and items on your property – unless you've hired professionals. Our crews don't add to your risk and liability during your move – we decrease it.
Experience always makes any job go smoother. Your moving boxes, PODS storage container or truck will be packed with expert precision to make the most of your space and minimize trips to your new location.
When you hire Oregon Trail for your move, feel free to plan it when you need it. Our crews work seven days a week, so we can pack your PODS container and you can complete your move when its most convenient for you.
Doesn't Impose on Friends
Did you friends secretly cringe when they heard you were moving? You don't have to impose on them when you choose a professional hybrid move with movers from Oregon Trail Moving to pack up your storage container.
Oregon Trail Moving crews keep your property safe. We not only blanket wrap and shrink wrap furniture and other large items, we protect your home with floor runners to prevent damage during the move.
Labor-only moving services aren't just helpful for individuals and families, but also for local companies moving with PODS containers. When you move from one office to another, getting local help makes great financial and logistical sense.
How Oregon Trail Moving Serves Customer Needs
When it comes to moving companies, you need not just service with an affordable cost, but service that is customizable for your specific need. Oregon Trail Moving offers flexible local moving services that fit any size job. You can combine packing and loading PODS and other storage containers, loading and unloading, or even simply furniture moving even if you're not on your way to a new location. Even if it's just across town, we'll go the distance for you at a cost you can afford.
Packing Moving Boxes
Before anything gets loaded into your PODS container, the moving boxes need to be packed. While many people prefer to pack them themselves, it's a job that makes for many long days and you might decide you need a hand. Our skilled movers can assist with packing as many or as few moving boxes as you need – from just a few rooms to the whole house. We work to meet and exceed customer expectations on all our moves, always striving to deliver 5-star service. Whether you've packed or we've packed, next up is getting them into those PODS storage containers.
Loading and Unloading PODS Storage Containers
Oregon Trail Moving is the company you can trust to load and unload your PODS storage container or moving truck with efficiency and speed. Our experienced team knows the best way to organize furniture and moving boxes to make the best use of your space. You handle renting your PODS, and we'll take care of making the most of the container storage space for your move. Once you've arrived at your new location, if it's within our radius, our team will be there to unload your PODS containers and help get you started settling in. We operate on a flat fee for distance stops within 15 miles. Additional distance stops are available and subject to additional fuel and travel fees.
On Location Furniture Moving
Sometimes you need an extra pair of hands (or three or four) even when you're not moving to a new location. Our teams can be on site for moving furniture when you're remodeling, staging a home in preparation for a real estate sale, or rearranging office furniture for companies. We're also available for short distance moves just moving furniture into or out of a storage container or storage unit. You can hire as few as two movers for as little as two hours long to get your furniture arrangement done quickly, easily, and safely. Our company takes care not to leave behind a mess, too – our Neoprene floor covers keep your property clean and tidy.
Large Size and Specialty Items
If you need to move extra-large size or delicate items, you'll definitely want Oregon Trail Moving on your team. Our crews have the strength and experience necessary to move even the heaviest or most fragile items. Grand pianos, antique armoires and trunks, industrial or commercial equipment, gun safes, hot tubs and more are all part of what we move every day. Whether they're going into or out of a PODS storage container, we'll make sure your valuable large items are handled with care. Don't risk it on your own when you can take advantage of the strength and skill of Oregon Trail Moving teams for your large size cargo.
Oregon Trail Moving: A Company That Cares
Oregon Trail Moving has a history of quality, commitment, and customer satisfaction. Our company has been serving our Pacific Northwest region since 2011, and during this time we've generated reviews to match our pledge of affordable, 5-star service every time. A full third of our business comes from repeat and word-of-mouth referrals, meaning our customers trust us not just with their belongings, but also with their friends and family.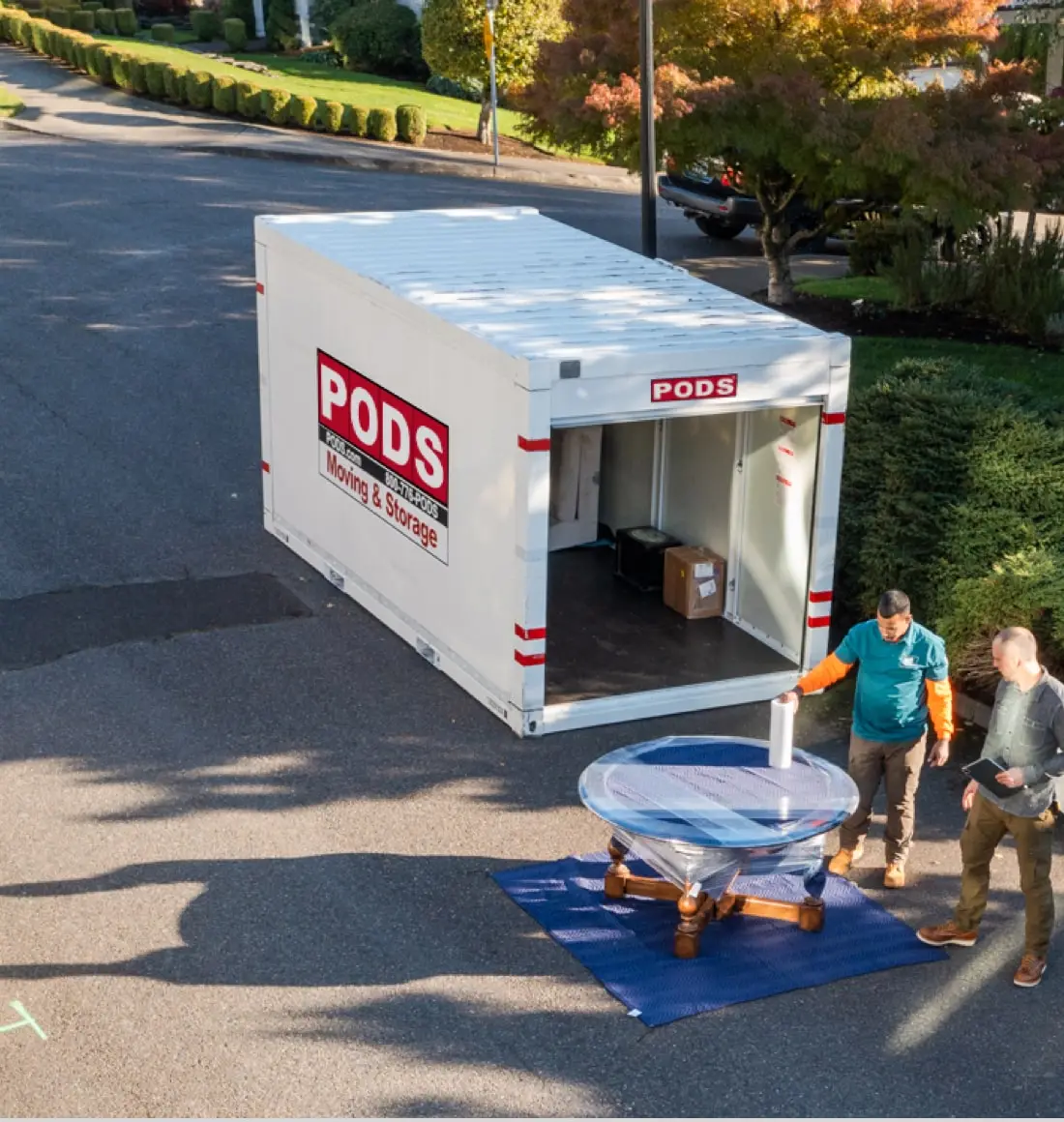 The conscientious, competent, and courteous team members that show up for your move take the time to carefully blanket-wrap furniture, pack boxes with thoughtful purpose, and load trucks and containers with a strategic approach. Oregon Trail movers can lift and move heavy and delicate items like armoires for families and commercial equipment for companies, and we're not afraid to take them up or down stairs, either. We have crew leaders that have been with us for more than ten years, meaning we work hard not just for you but for them, too. This kind of quality is hard to find in the moving industry, but we like to think we're raising the bar for everyone – and our customers enjoy the benefits.
We look forward to helping our local customer base in Portland, Hillsboro, and Oregon City, OR and Vancouver, WA with all their moving needs, from PODS moving help and other types of storage containers to U-Haul mover help to ABF U-Pack moving help and more. When you compare Oregon Trail Moving to other moving companies in our local area, you'll find that the best choice is the easy choice and schedule your move with Oregon Trail Moving today. Your PODS container is in good hands with our crew. Long moves, short moves, and every distance in between – we are the moving company you can trust.
What You Can Expect from Oregon Trail Moving
It's easy to get your PODS storage container packed and ready with Oregon Trail Moving. You can fill out our online form to get a call back from one of our company reps, or you can simply give us a call. We'll prepare a quote for you and finalize your moving date.
When the big day arrives, our team will show up on time and get started. Whether you've chosen to have us pack your moving boxes or if you're handling that job yourself, we only do the work you need done, when you need it. We will load up your PODS storage container or containers and, if your move is local, go the distance to your new location and unload the containers there.
You can count on Oregon Trail Moving to treat you, your belongings, and your property with care and respect. Our long term crew leads use their experience to properly wrap, stack, and load your PODS container or containers for efficiency and safety. We take protective measures to keep your floors, walls, and railings safe and secure. You won't find another moving company that takes your satisfaction as seriously as we do.
Ready to Get Your PODS Container Rolling?
Whether you're moving your containers a long distance or a short distance, Oregon Trail Moving is the reliable choice among your local moving companies. We offer the best blend of capable labor, expertise, and trustworthy reputation at an affordable cost. Once you experience how professionally Oregon Trail Moving handles both large and small size moves, PODS container moves, U-Haul trucks, and more, you'll understand why more than 35% of our jobs come from repeat customer business and customer referrals.
So get your PODS storage container scheduled and in place and call Oregon Trail Moving to pack it up. We're there for you seven days a week, making your long moving day feel as short as possible. Contact us today for a cost estimate and get ready to roll – we're there to help you (and your containers) along your way.