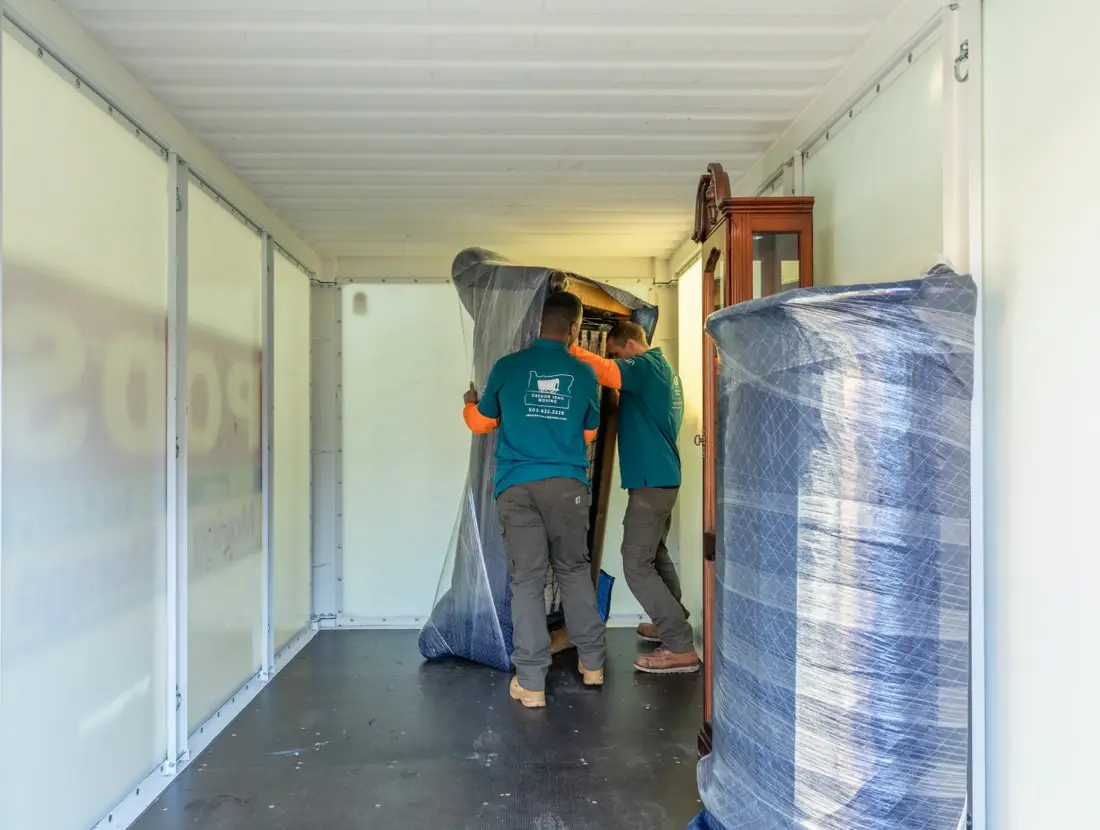 Doing It Yourself Doesn't Mean Going It Alone
If you want to maintain total control over your belongings during your move, there's no better way than using a U-Haul. But taking charge and saving some money as a DIY mover doesn't mean that you have to do everything on your own. By bringing in some professional moving labor, you can keep tabs on every box and piece of furniture going into or out of your U-Haul without injuring yourself or imposing on your friends. With Oregon Trail Moving on the job, you can outsource the heaviest lifting, making your move easier, faster, and still within budget.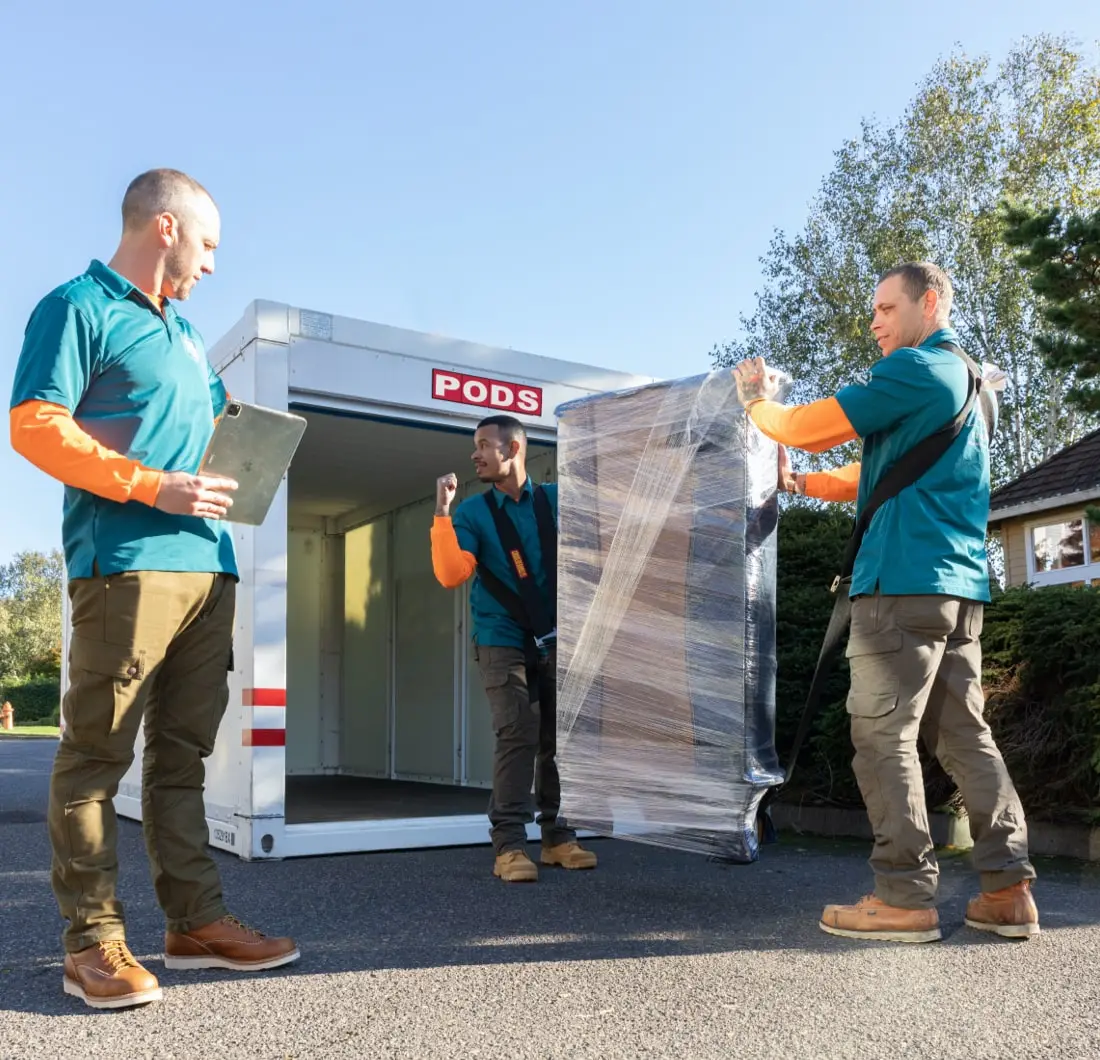 Smart U-Haul DIY-ers Get the Right Help Here
When you choose Oregon Trail Moving to give you a hand with your move, you're getting more than just strong backs. Our movers know how to pack U-Haul trucks in the most efficient way to maximize use of the storage space and minimize the potential for damage. The reliable and trustworthy movers we provide are skilled enough to handle even your largest or most sensitive items flawlessly.
Moving is a big deal, but it doesn't have to be an ordeal. Getting good, trustworthy help is the most effective way to have the best kind of move – an uneventful one. Oregon Trail Moving has been a trusted moving services company since 2011, proudly serving our local cities of Portland, Hillsboro, Oregon City, and Vancouver seven days a week.
Hire the best local moving help today with Oregon Trail Moving.
Local U-Haul Moving Help with Reviews You Can Count On
When it comes to moving companies that will help you load and unload your U-Haul truck, you want evidence that you're going to get quality. Check out our reviews and see how we've done for other individuals, families, and companies in our Pacific Northwest area. Go ahead and check the reviews of other local moving companies, too – we're not worried.
Great experience — fast, efficient, and careful. Caleb, Payton, and Scott were great. About to book with Oregon Trail again.
— brian - google - 01/22
Kaden and Alex were excellent. They both worked so hard, and kept a good attitude throughout the whole move. It was like having a team of 4 people for the price of 2. I recommend them wholeheartedly!
— alena - moving labor - 3/21
Your U-Haul, Our Services, Your Directions
Oregon Trail Moving offers labor-only services for local packing, loading and unloading your U-Haul truck, U-box storage container, or other storage pod, and on-site furniture moving. We provide you with the help you need without getting in the way of the rest of your plans. By picking and choosing only the services you need, you can stay in control and save time and money. You'll also find that with a little help, you'll get the job done on schedule and within your budget.
Professional Packing Services
Packing your moving boxes is one of the most tedious and time-consuming parts of moving. However, it's also one of the most important because how those boxes get packed can make the difference between arriving intact and showing up a broken mess. Our expert movers are also pros at packing, giving you both extra time and peace of mind, a combination that can be hard to find. You can get our help packing only certain rooms or let us give you a hand with the whole house – it's your choice.
U-Haul U-Box, Pod and Truck Loading and Unloading Services
Once the packing is done – either by you or by the services of our team of movers – it's time to get loading. Whether you've got a pod, a U-Haul truck, or a set of U-Haul U-Box storage containers, we'll get them loaded fast and with precision. We pack strategically to make the most of the storage space available which will help reduce the number of trips you need to make while moving. If you're moving to and unloading in the local area, our movers can go right alongside you and help you get everything unloaded at your new location.
Onsite Furniture Moving Services
One of the biggest hassles of moving is moving furniture and other large items like hot tubs, pianos, and gun safes. Our skilled movers are the perfect solution to not only moving these items to a whole new location, but also to provide service in and around an on-site location. Whether you're moving completely, doing a remodeling job, or staging for a real estate sale, our movers will help you get everything into proper position quickly and conscientiously. Our reviews demonstrate how carefully our movers treat furniture, whether it's moving them in and out of storage or on and off of a U-Haul truck or U-Haul U-Box storage container.
Enjoy quality, care, and 5-star service from Oregon Trail Moving. Get the help you need for your move today.
The Oregon Trail Moving Way: Movers You Can Trust
When you're trying to find moving companies for U-Haul movers help, you've got lots of options. However, there are a number of reasons why Oregon Trail Moving should stand out among the other local companies you may be considering to help on your moving day.
Our Skills
We understand that your belongings have great value. That's why we employ only the most conscientious movers to help with your biggest moving jobs. We are not just strong physically, but we are moving service providers that genuinely care for your items, no matter how big or small. You can trust Oregon Trail Moving to help with your heavy items, including industrial and commercial equipment, and help with moving delicate items such as grand pianos and pool tables.
Our Team
A moving company is only as good as its team. At Oregon Trail Moving, we have crew leads that have been with us for ten years or more, a record of longevity nearly unheard of in an industry where companies often experience high turnover. This shows that we aren't just great to work with, we're great to work for. That kind of working environment means our customers get experienced and dedicated help when it matters the most.
Our Values
The values of a moving service company matter. The values they maintain are the ones they are bringing to the job site. When you choose Oregon Trail Moving, you are getting movers that genuinely enjoy what they do and take pride in delivering top-notch service. We value providing a stable and supportive workplace environment so the moving help you get is the best in the business. We also value conscientiousness, respect, responsibility, and friendly attitudes – and we know you do, too.
Our Reputation
Oregon Trail Moving has worked hard to become a company that delivers affordable 5-star service. When you take a look at our reviews, you'll quickly see why we live up to that promise. Our customers report fast, efficient, and careful service. And they don't just leave online reviews – our customers tell others. Over 35% of our business is either repeat customers or customer word-of-mouth referrals. We are committed to maintaining that strong reputation of quality, service, and value on into the future.
Our Commitment
We are committed to providing our customers with 5-star service every time, and it shows in our reviews. This is why we take the time to carefully blanket wrap and properly transport heavy and delicate items like armoires, some of which may be valuable family heirlooms, into your U-Haul truck or U-Haul U-Box storage pod. We can even help with moving these pieces down stairs without damaging the items or the structure. If it matters to you (and we know it does), it matters to us.
Our History
Oregon Trail Moving was established in 2011 by Nick Parlier, native Oregonian and hard-working entrepreneur. Nick saw the need for hybrid moving and a labor-only service model while working for several different moving companies in Oregon and the Portland area. This led to him creating a company to do just that, and all these years later Nick and his crew leads are still moving, not just in Portland, but in Hillsboro, Oregon City, and Vancouver, Washington.
100% DIY, 100% Done-for-You, and Why Hybrid Moving Makes Sense
When it comes down to it, there are three basic approaches to moving: doing it all yourself, having someone else do it all, and a combination of DIY and outsourcing – a hybrid move. Let's go over the benefits and drawbacks of each so you know what to look for when it comes to your U-Haul moving help options.
For the individual who likes to be in charge – especially when valuable or delicate cargo is involved – doing it on your own holds a lot of appeal as you always have access to and are in control of your belongings. It's also the least expensive – it may only cost you the U-Haul or U-Box storage rental and pizza for the friends you recruit to help out, because there are some items you simply cannot move on your own and need help from someone. However, that cost savings also comes with a price. You either pay with your time and sweat (and potential injuries), or the risk of damaging your property without any safety net. Also, unless you're a pro at packing storage containers your approach to loading your U-Haul truck may not be the most efficient, meaning you'll have to make multiple trips. The U-Haul truck rental fees and gas required for those extra trips will add up fast.
On the opposite side of DIY U-Haul moving, there are moving service companies that are more than just help. They will handle every single aspect of your move for you, from packing the moving boxes to loading the truck to driving to your destination and unloading. While this comprehensive service is a huge time-saver and relieves you of all the manual labor, you'll find that this type of help is often cost prohibitive, with expenses easily climbing into the tens of thousands of dollars, depending on how far and how much you need to move. Also, your belongings are completely out of your control for potentially days or weeks at a time. In many cases you may arrive at your new home and end up sleeping on the floor because your furniture has not yet arrived. Or worse, your home isn't yet ready and you then have to pay storage fees until your truck can be unloaded. Situations like that make moving even harder than it needs to be. If you choose full service moving services, be sure to carefully check the companies' reviews before hiring.
Right in the middle, you'll find hybrid moving. By combining your own efforts with those of a moving company providing back-saving labor, you can stay in charge, in control, and save both time and money. Oregon Trail Moving is a company providing this sweet spot, as we can pack your boxes (or not – it's up to you), carefully and strategically load your U-Haul to maximize truck storage, and unload your U-Haul truck or U-Haul U-Box storage container once it's at your new destination. By outsourcing the heavy lifting, you can take advantage of the time savings, reduce your personal injury risk, and move with confidence knowing your items are protected. Much less expensive than all-inclusive moving, a hybrid move lets you offload the most strenuous and tedious tasks and streamline your move so you can focus on the overall bigger picture of getting settled in your new home or office. You'll also have time to throw a housewarming party and invite your friends over to celebrate instead of help you load your U-Haul.
Getting Started with Oregon Trail Moving
It's easy to get started with Oregon Trail Moving services for U-Haul moving help. You can fill out our convenient online form to schedule a move and a company rep will give you a call back with an estimate for services and to confirm your moving date. You can also give us a call if you'd like to talk it over a little more first. Either way, we look forward to being a part of your moving day, whether that's loading your U-Haul truck, unloading your truck or U-Haul U-Box, or both. We're available seven days a week, so you'll find the ultimate in flexibility with help from Oregon Trail Moving services.
You're always in charge of your move, and with the right help from Oregon Trail Moving you can accomplish your U-Haul moving job faster and easier. You won't find any local companies that can compete with us on our overall level of service, quality, and fair pricing. You get all three with Oregon Trail Moving services, and we've got the reviews to prove it.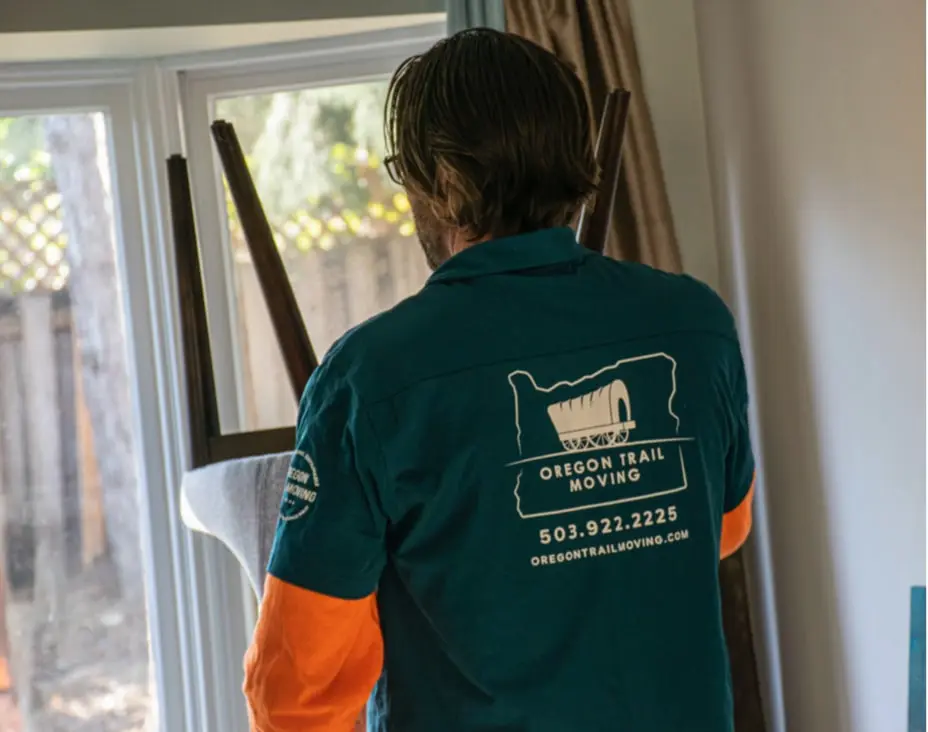 Let's Get Your U-Haul Moving Together
Smart movers recognize the value of hybrid moving, and if you've taken a moment to look at our reviews, you'll know that Oregon Trail Moving is the quality help you're looking for. We've got local offices in Portland, Hillsboro, Oregon City, and Vancouver, so we're the easy and reliable choice for your move in the Pacific Northwest. Reach out to us today either on the phone or through our online scheduling form, and let's get your U-Haul truck or U-Box storage container packed and on the road.