Moving elderly parents can be a challenging experience, particularly when they have lived in their current home for many years and developed strong attachments to their possessions and surroundings. As a caregiver, it's important to ensure that your parents' move is as smooth and comfortable as possible.
Here are some tips to help you manage the moving process for your elderly parents:
Plan Early When Moving Elderly Parents (or anyone else!)
Start the planning process as early as possible, ideally several months in advance, to ensure that you have enough time to make arrangements and attend to all the details. This will also give you and your parents plenty of time to consider their needs and make any necessary preparations.
Involve Your Parents
Encourage your parents to be involved in the moving process as much as possible. This will give them a sense of control and help to alleviate any anxieties or concerns they may have about the move. Allow them to make decisions about which possessions to keep and which to discard, and encourage them to take an active role in packing and labeling their belongings.
Hire Oregon Trail Moving Labor to Help Load Your Truck
When moving your elderly parents, hiring professional labor can be a wise choice to make the process easier, less expensive, and less stressful. With Oregon Trail Moving, a team of experienced movers can provide labor-only services to help you load and unload your truck.
With Oregon Trail Moving, you can save up to 50% on the cost of a "full-service" move while still having access to professional movers to help with the heavy lifting. We can handle the loading of boxes, furniture, and household items, leaving you free to focus on your parents and their needs during the move.
Declutter
Encourage your parents to declutter before the move. This will not only make the moving process easier and more efficient, but it will also reduce the number of items they have to keep track of and make their new home feel more spacious and organized. Consider having a garage sale or donating items to charity to help simplify the process.
Create a Schedule
Create a schedule of the move to keep everyone on track and minimize stress. This should include a timeline for packing, loading, and unloading, as well as rest times for your parents. Be sure to allow for plenty of rest time, as moving can be physically and emotionally exhausting.
Label Boxes
Label boxes clearly with detailed descriptions of the contents and the room where the items belong. This will help keep track of items during the move and make unpacking easier and more organized.
Arrange for Help
Arrange for friends, family members, or professional help to assist with the move. This will make the process less overwhelming for your parents and ensure that everything is handled properly. Consider hiring a senior move manager, who can provide additional support and help with logistics.
That's where we can help. Oregon Trail Moving loves to help people move.
Give us a call today!
Prepare the New Home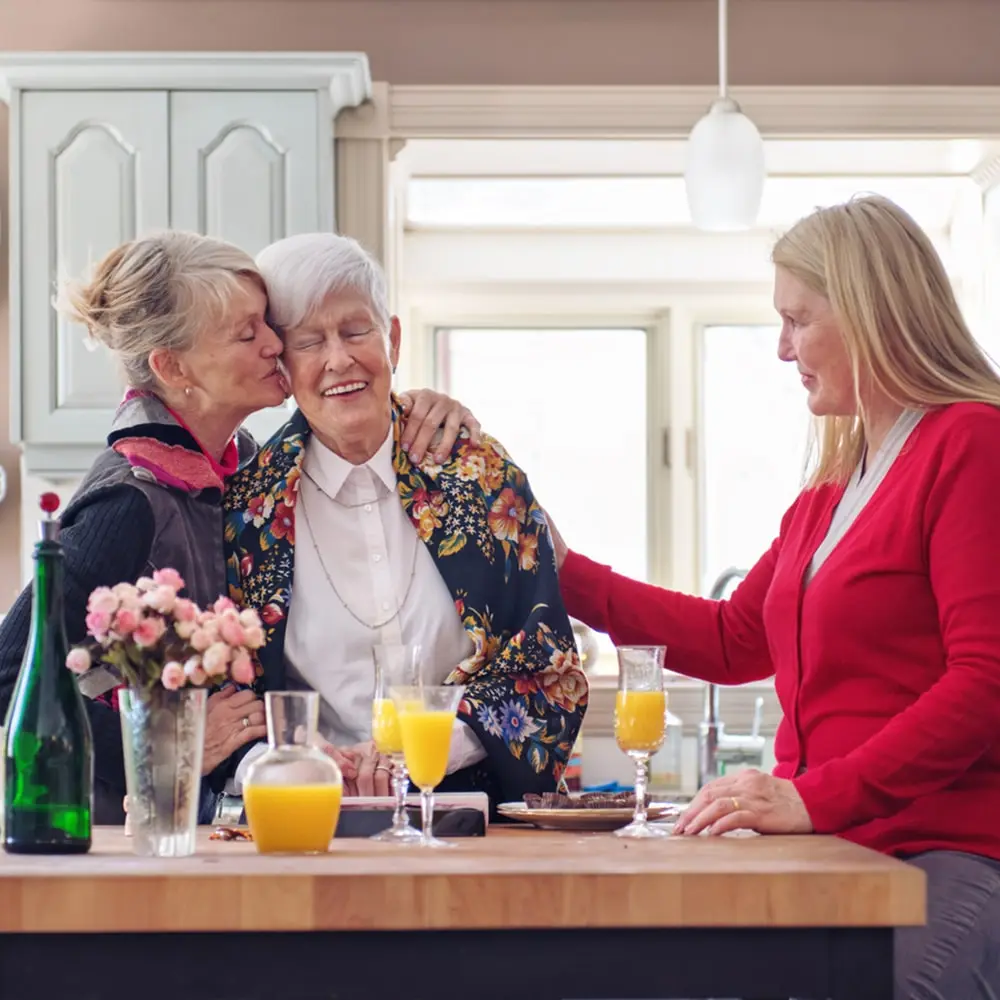 Take steps to prepare the new home for your parents' arrival. This may include arranging for necessary home modifications, such as installing grab bars or wheelchair ramps, and stocking the pantry and refrigerator with food and essentials. You may also want to consider hiring a cleaning service to give the new home a thorough cleaning before your parents arrive. By following these tips, you can help make the move easier for your elderly parents and ensure that they are comfortable and stress-free throughout the process. Moving can be a significant transition, but with proper planning and preparation, it can also be an exciting opportunity for a new chapter in your parents' lives.